Green push against Dominican Republic's biggest corruption case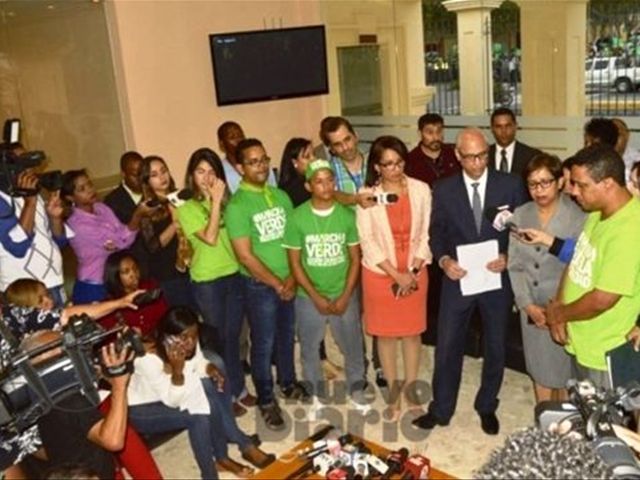 Santo Domingo.- A commission from the variousgroups that form the Marcha Verde (Green March) on Wednesday afternoon delivereda request to the National Palace for president Danilo Medina to appoint independentprosecutors to investigate Odebrecht's admitted bribes to government officials.
Spokespersons Carlos Pimentel and MariaTeresa Cabrera also delivered 312,415 notarized signatures collected untilyesterday in the "Green Paper against impunity," which will continue openfor more citizens to sign.
Presidency Legal Adviser Flavio DaríoEspinal, and Presidency deputy ministers Zoraima Cuello and Alejandra Liriano receivedthe documents at the National Palace reception offices.
Espinal said Medina himself appointed them toreceive the documents.
Another Green March spokesman, CarlosRodríguez said all of the group's members expect Medina to address goverment corruption during his speech to the nation on February 27 and announce the measuresto deal with what's considered -together with the US$2.1 billion ballooned cost of the Punta Catalinapower plant- the country's biggest corruption scandal ever.
He said they request an independentprosecutor because Dominicans have lost credibility in the authorities toinvestigate corruption cases.