Dominicans don't want secret pacts, politico warns Medina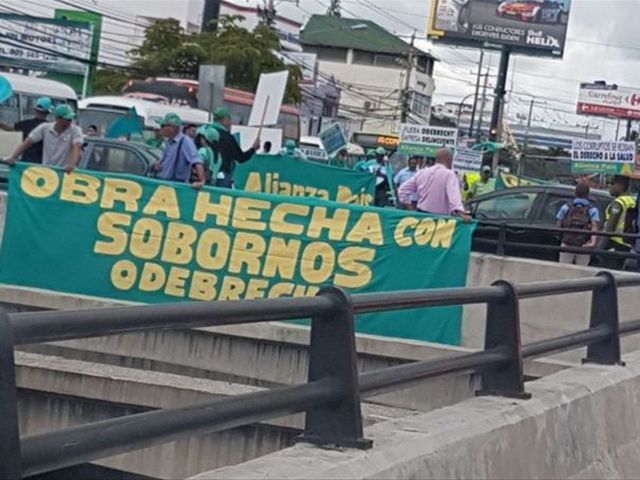 Santo Domingo.- Members of the Al-Pais partyon Friday staged a vigil in on the corner of 27 de Febrero and Defilló avenues,at one of Odebrecht's works with allegedly ballooned cost built by bribes.
Al-Pais president Guillermo Moreno led theactivity, where he voiced a warning to president Danilo Medina. "Citizens don'twant a secret agreement that guarantees impunity to the corrupt, and instead publishthe names of those bribed and bring the guilty to justice to receive the fullweight of the law."
"Al-País as a political organizationwill conduct all citizen, popular, peaceful, but proactive activities that arenecessary until they bring the corrupt to jail and recover what they havestolen."
In that regard, Al-País National District leaderWellington Martínez said the 312,415 signatures delivered at the NationalPalace cannot be ignored and are the living expression that the Dominicanpeople are determined to end corruption and impunity.
The protesters waved banners stating: "Odebrechtdelinquent company." "Corrupt people steal the right to health.""Corrupt people steal the 4% for education." "Corrupt people indebtthe country," among others.