Medina: I'll speak on Monday,' as scandals explode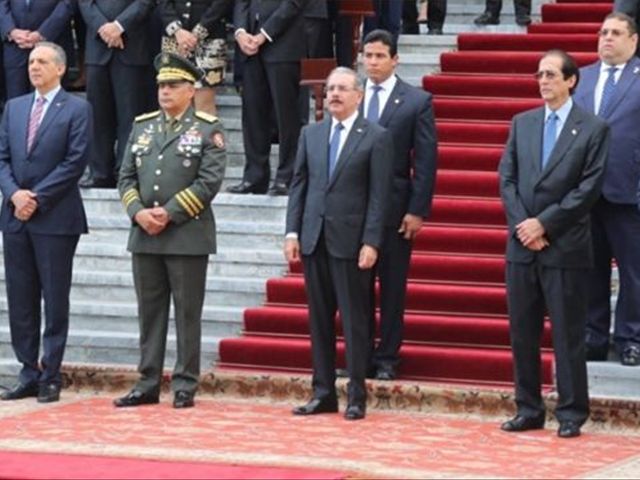 Sano Domingo.- President Danilo Medina on Fridaysaid he'll address the country on topicsof interest on Monday, when he's expected to speak about the Odebrecht US$92.0million bribe case and other major scandals plaguing his second term in office.
"Wait until Monday, I'll speak on Monday,"the president told reporters during the hosting of the flag held in theNational Palace.
During the ceremony, the Harmony and Arts Foundation'schildren's choir sang the National Anthem and the Hymn to the Flag.
State lands scandal
In a related announcement, Presidency legaladviser Flavio Darío Espinal said the investigation into scandal of the salesof Sugar State Council (CEA) lands has already questioned 31 people, and whoseresults will be delivered to Medina today.
The network which allegedly scammed people inthe phony sales of CEA state lands led to the shooting deaths of two radiohosts and the suicide of their killer in San Pedro de Macorix.
"We've concluded the investigation andtoday, as the executive order says, we're going to deliver the conclusionsreached," the official said. "We have everything ready and it will bethe president who orders when they'll be released to public opinion."