All eyes on judge as Odebrecht scandal sets landmark ruling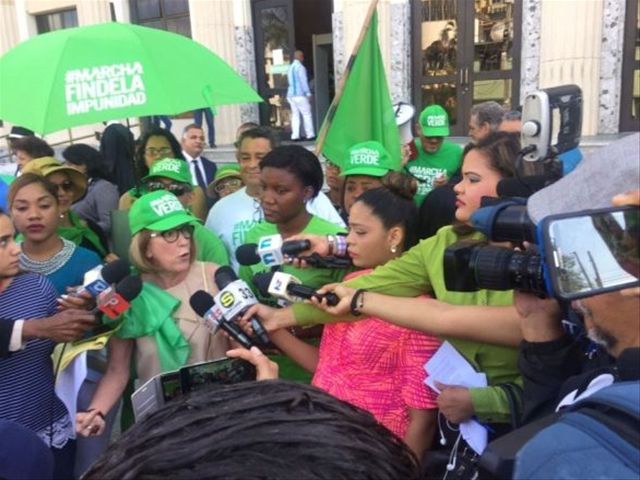 Santo Domingo.- Prior to the ruling expected Wednesday by judgeJose Alejandro Vargas whether to authorize the plea bargaining agreement Odebrecht,the grassroots movement Marcha Verde (green march) and the National Committee toCombat Climate Change are staging a vigil in front of the Ciudad Nueva courthouse.
With banners in hand and chanting "AlejandroVargas has two option: join the people or the thieves," the protesters sayapproving the agreement would set a precedent that would heighten impunity.
The demonstrators donning green garments carryposters to draw the attention of the judge, who's expected arrival to read theruling was10am."
The agreement calls for Odebrecht to pay theDominican State US$184.0 million in damages for its admitted US$92 million bribeto government officials to secure public works contracts from 2001 to 2014 .
In the landmark ruling, Vargas must first weighthe agreement's procedure and conditions, prior rejection or approval, and if so,would become a public document.