US arrests thrice deported Dominican convict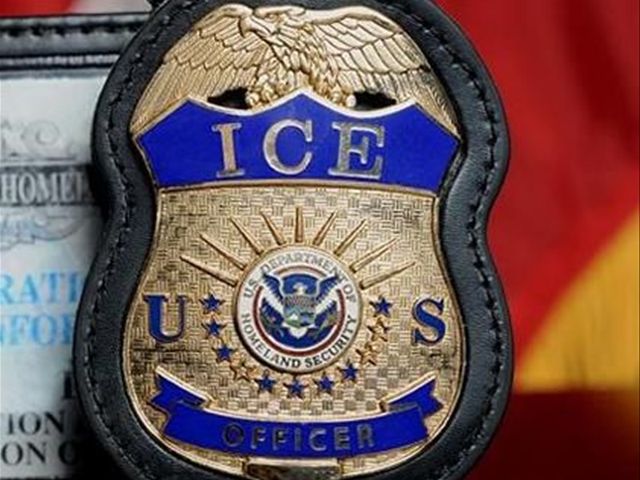 New York.- Officers with U.S. Immigration andCustoms Enforcement's (ICE) Enforcement and Removal Operations (ERO) arrested aDominican national who had previously been removed from the United States onthree occasions after he was released from New York City custody with an activeICE detainer in place.
The man has a criminal history in the UnitedStates which includes felony re-entry and assault and several felony andmisdemeanor charges.
Hector Suarez, 44, was released from localcustody Dec. 30, after being arraigned in New York County Criminal Court andreleased on bail. ICE filed the detainer with Manhattan Central Booking Dec.29.
Suarez, a citizen and national of theDominican Republic, was ordered removed in October 2002 and was subsequently removedfrom the United States to the Dominican Republic on Nov. 7, 2002. In March2003, Suarez was encountered in Texas and was served with a Notice of Intent/Decision to Reinstate Prior Order.
He was criminally charged and pleadedguilty to the violation of Title 8 United States Code 1326(a) and (b)(2) inU.S. District Court for the Southern District of Texas. In April 2004, Suarezwas removed to the Dominican Republic for a second time.
In August 2006, Suarezwas again encountered in the United States, but this time in New York, where hewas served with a Notice of Intent /Decision to Reinstate Prior Order. On Sept.16, 2009, he was removed to the Dominican Republic for a third time.
Although his most recent charge is amisdemeanor, Suarez has a more serious criminal history dating back to 1997. InJanuary1997, he was convicted of attempted criminal possession of a controlledsubstance in the third degree in violation of New York State Penal Law (NYSPL)section 220.16. April 2002, he was convicted for criminal possession of acontrolled substance in the fifth degree in violation of NYSPL section220.06.
In November 2006, he wasconvicted for Attempted Assault in the Second Degree in violation of NYSPLsection 120.05(03). In September 2008,Suarez was convicted in the United States District Court, Southern District ofTexas for violation of Supervised Release and sentenced to incarceration to runconsecutively to his New York State sentence.
"This is the case of another criminalalien, a felon, who was released back into the streets. Politics and rhetoric are not what keep thepeople of this great city safe," said Thomas R. Decker, field office directorfor ERO New York. "ICE is committed to maintaining and strengthening itsrelationship with local law enforcement. We also welcome changes to the city's present detainer policies in theinterest of public safety and national security."
ERO officers arrested Suarez Feb. 21 in NewYork City pursuant to a federal arrest warrant issued Feb. 17 for illegalre-entry after removal subsequent to the commission and conviction for anaggravated felony offense. He wasprocessed and later transported to federal court for an appearance before ajudge. He is now in custody of the U.S. Marshals Service with charges pending.
In fiscal year (FY) 2016, ICE removed orreturned 240,255 individuals. Of this total, 174,923 were apprehended while, orshortly after, attempting to illegally enter the United States. The remaining65,332 were apprehended in the interior of the United States, and the vastmajority were convicted criminals.