Grassroots groups join to uproot Odebrecht power plant contract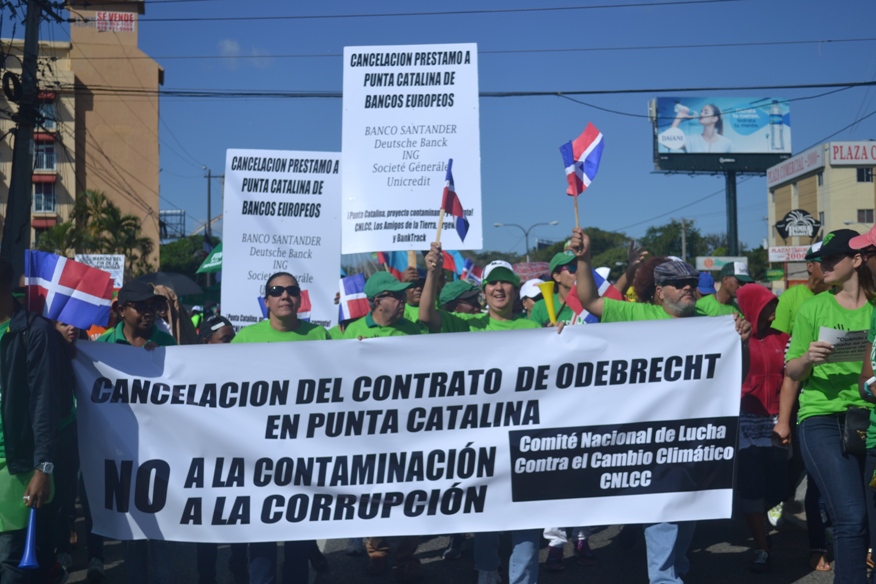 Photo CNLCC
Santo Domingo.- A grassroots committee on Wednesday said it will stage a rally together with the Green March movement, at the Public Procurement Agency to demand the cancelling of Odebrecht's contract for the Punta Catalina power plant all others still in effect with that company.
The National Committee to Combat Climate Change (CNLCC) said that the protest will start at 9am Thursday in front of the Agency, in the Gascue sector.
In a statement, the CNLCC said it will deliver a letter to Agency director Yokasta Guzman, to a respond to its demand submitted on December 29, that it enforce Law 340-06 against Odebrecht.
"We delivered the document containing Odebrecht's confession in a New York State court and to judicial authorities of the United States, Switzerland and Brazil, admitting that it had paid $92 million dollars in bribes to government officials of the Dominican Republic in exchange for the contracts awarded between 2002 and 2014," the statement said
"For more than two months, (Procurement director) Yokasta Guzmán should have ordered the Odebrecht Punta Catalina contract terminated and other works carried out by this company or have provided a public explanation for its delay," the CNLCC said.
"The National Committee to Combat Climate Change invites the population to participate in this activity and to express its support for the cancellation of all Odebrecht contracts immediately."