Many want to see Dominican Republic leader 'swim in mud'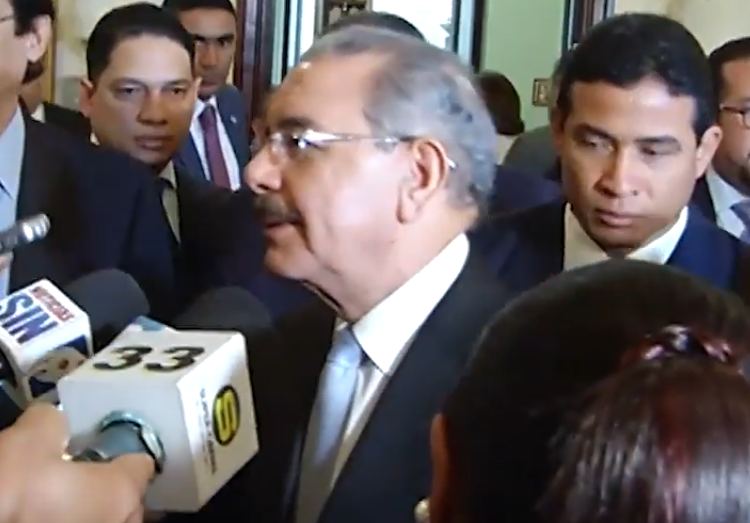 Santo Domingo.- President Danilo Medina on Wednesday said "many people want to see me swim in mud" and that Brazilian bribery suspect Joao Santana was "paid by us" during two campaigns for the presidency.
He also denied that Odebrecht financed his run for the presidency and challenged "anyone" to prove that his campaign was financed by the Brazilian company and that someone would accuse him. "We challenge anyone, even the lord to say that over there."
Medina noted that court documents say that the funds were provided from 2006 to 2014. "It cannot be 2016, so I guess they should be referring to 2012. That is false, that is not sustainable anywhere. I don't think they have any grounds to argue that our campaign, according to what that man said, was financed by an international company or that the campaign adviser was financed."
In reference to Santana's wife Moura, Medina said her allegations were denied from Brazil. "And what I want to say to many people who are desperate, that the investigations in Brazil and Dominican Republic will clarify the case. The truth will come out. I know that there are many people who would like to see me swim in mud, but to wait for the investigations that are going to come, to wait, not to despair, that the truth will come out."
"These investigations are going to conclude both in Brazil and in the Dominican Republic and they are going to tell the truth and wait, do not despair," he said.
He again denied receiving campaign financing from Odebrecht. "We financed our own campaign. We paid Santana for it in 2012 and 2016. And this is a process that is under investigation, is under way and the truth will come out"