Grassroots group demand: nix all Odebrecht contracts for good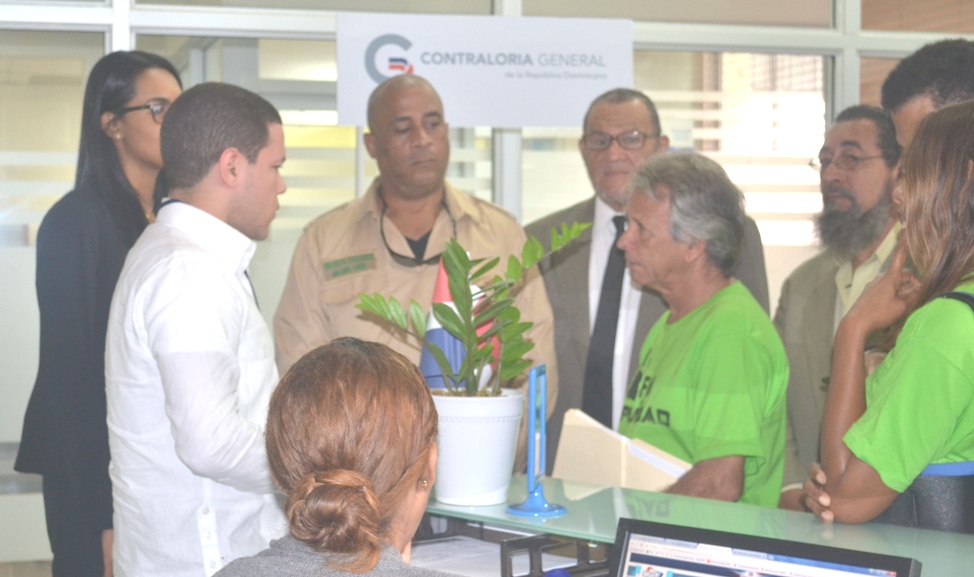 Enrique de León, CNLCC spokesman, hands the document at Procurement
Santo Domingo.- The National Committee to Combat Climate Change (CNLCC) on Thursday warned Procurement agency director Yokasta Guzmán that she'll be brought up on charges if she fails to rescind all contracts with Odebrecht and permanently disqualifies it from being a supplier of the Dominican State.
In a letter delivered during a protest at the agency offices, the CNLCC says despite their formal demand to enforce Public Procurement Law 340-06 more than two months ago, it has yet to apply any measures against Odebrecht, or explain its inaction.
It said they delivered their first request on December 29, just days after Odebrecht's plea bargaining in a New York State court was revealed on December 21.
The grassroots group said its request to terminate all Odebrecht contracts, especially that of the Punta Catalina power plant, results from the ongoing investigation into the alleged ballooned cost of the facility and to try to recover the bribes, "both from the bribers and from the government officials as well."
"if within ten day from  this date, you and the agency you direct, haven't proceeded to apply the requested measures stipulated by Public Procurement Law 340-06, we shall proceed to bring it to justice for grave breach of your functions and complicity with Odebrecht."