Hundreds of farmers want to continue in Valle Nuevo national park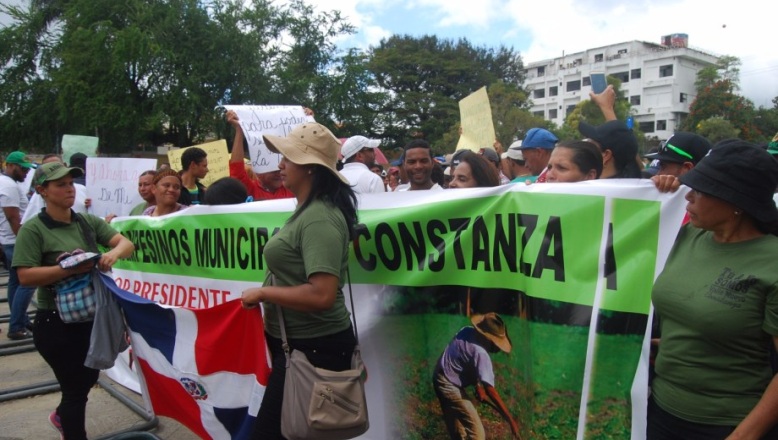 Santo Domingo.-  Hundreds people who were illegally farming at Valle Nuevo National Park in Constanza (central) on Wednesday staged a protest in front of the National Palace to demand being allowed to continue cultivating the lands since they affirm have spent more than five months without producing enough to eat, and requested an urgent solution.
Farm leaders Norberto Rosario, Odalys Núñez and Domingo Frías and outspoken priest Rogelio Cruz headed the group, which stated indignation at the way in which the Environment Ministry plans to evict families who've been living and farming in Valle Nuevo for more than 60 years.
They said if the evictions materialize they do not know where they'll end up and asked president Danilo Medina's intervention to carry them out gradually. They said they don't oppose Valle Nuevo's recovery, rather a satisfactory solution for the hundreds of men who work the land instead.
The farmers delivered a document in the National Palace addressed to President Medina, in which they warn of continued demands until they are met. "Valle Nuevo is recoverable as long as long as you count on the people."