Dominican Republic's cry for justice reaches Baseball Classic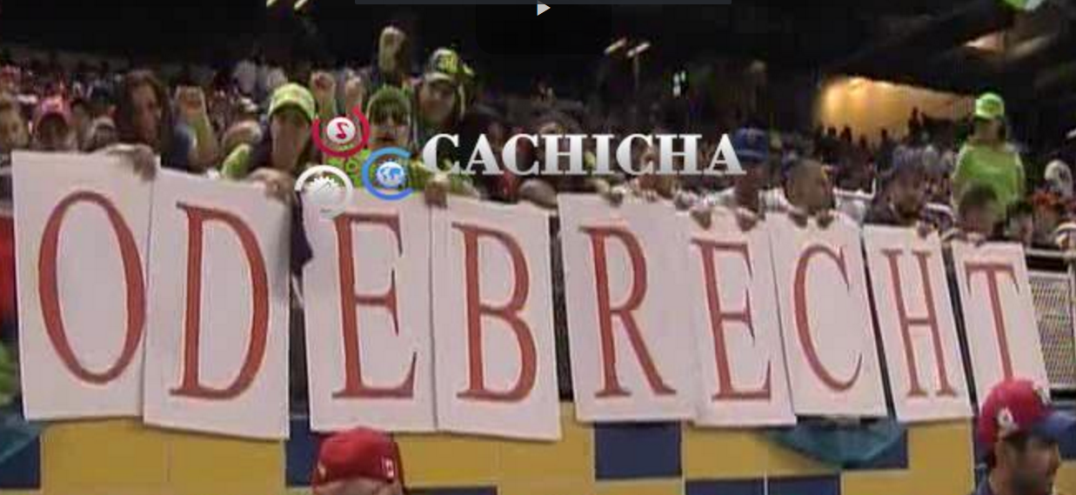 Photo courtesy of cachicha.com
Santo Domingo.- Dominican Republic's Marcha Verde anti-impunity and anticorruption movement took advantage of the World Baseball Classic's opening game at Miami's Marlins Park on Thursday to denounce the Odebrecht scandal and demand prosecution.
In green garb, caps and labels against corruption and impunity, the Dominicans showed up at the stadium for the Canada-Dominican Republic game and unfurled a large sign with the name Odebrecht, while chanting demands to punish the government officials who took a US$92.0 million bribe admitted by the Brazilian company.
Other Dominicans present, as well as fans from other countries clapped in support of the Marcha Verde's activists, who noted that the Dominican Republic is only country linked to the scandal where no one has been detained or indicted, and only a few names have been leaked.
The handling of the Odebrecht case by top prosecutor Jean A.  Rodriguez has angered Dominicans, who've been protesting with huge rallies across the country and abroad, especially the United States.