US Embassy donates 40 trained dogs, vehicles to law enforcement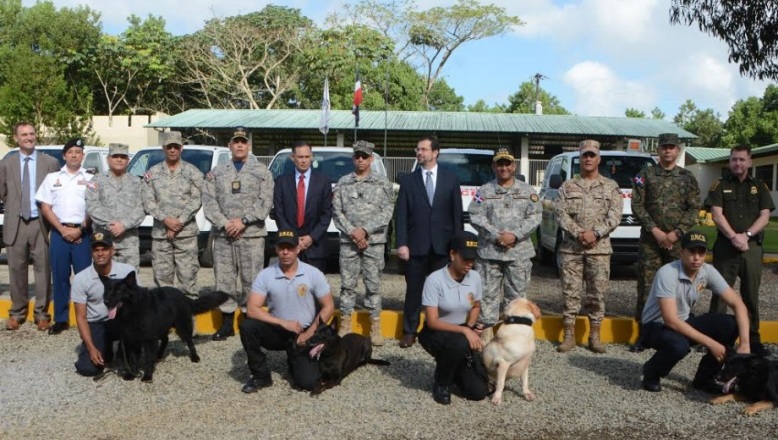 Dogs, trained, donated by US Embassy in Bonao.
Bonao, Dominican Republic. – The US Embassy on Thursday donated 40 trained dogs and vehicles to transport them to the National Drugs Control Agency (DNCD), the Border Security Corps (CESFRONT) and the 911 System, during a ceremony at the DNCD's Canine Training Center.
The donation will help strengthen the institutions' efforts against drug trafficking, border control and citizen security, the statement said.
At the ceremony US Embassy chief of staff Patrick M. Dunn, reaffirmed Washington's commitment to work with Dominican partners to improve public safety.
He congratulated the DNCD's Canine Training Center for its success in becoming the country's leading academy with regional preparedness.
DNCD president Edmundo Félix and CESFRONT director Sugar Puttzi Frugis received the donation, whose  cost is around US$400,000.
The US Embassy is currently working to get a donation of eight additional vehicles to help the CESFRONT, the 911 System and the New Penitentiary Management Model.