To impeach Dominican Republic president or not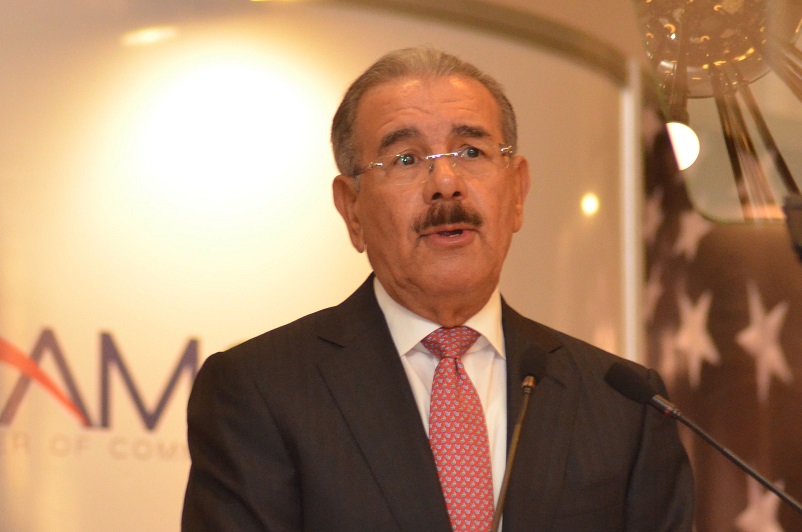 D. Medina.
Santo Domingo.- The proposal floated by some lawmakers to impeach Danilo Medina has drawn both rebuke and approval, as while some people call it extremist, reckless and dangerous, opposition leaders don't see it that way.
Veteran  politico Emmanuel Esquea doesn't see " anything serious" about questioning Medina into allegations out of Brazil, that Odebrecht financed his election campaign, as part of the company's international bribery scandal.
Guerrero however said the Constitution is very clear in that the Chamber of Deputies can move to impeach a sitting President before the Senate for serious misconduct in office.
"A serious fault is the financing of a foreign institution that has just admitted to corruption, bribing. I understand that this is a serious offense that would merit a political trial. Now whether he's innocent or guilty that the Senate will say, which will be the judge in that case, but there's no reason to be shocked," Esquea said.
He added that that interrogating the President is an opportunity to enforce the institutionalism that the country is always demanding.
Opposition
For opposition PRSC party deputy Víctor (Ito) Bisonó, impeachment proceedings are practically impossible because of the institutional weakness and the ruling party's (PLD) political control over the branches of government. "Not just because of the majority that the PLD has in the Chamber of Deputies and the Senate, but I believe that the moment is timely to focus on Dominican Republic's general impunity."
The lawmaker said however that society cannot let itself be distracted and focus the discussion of transparency on the figure of the President. "That's why I'm making a call not to become confused and distracted by the sole call to investigate the president and ask the judiciary to hear, identify and prosecute pending cases."
He said that focusing the discussion on only the figure of the president would waylay the corruption cases which occurred in  the country and which have passed through Justice without any conclusion.
He said Congress should launch a massive investigation. "Let's start from Congress itself, for those of us who have been here for the last 14 years, who've voted and that goes from the lawmakwers to the President of the Republic."
Lack of foundation
PLD senator Adriano Sánchez Roa called the call to impeach "imprudent and without foundation," adding that such a decision would violate Article 4 of the Constitution.
US$92.0 bribe
The allegation of illegal campaign funding by Odebrecht comes in the wake of the Brazilian company's admitted US$92.0 million bribe to Dominican officials, in which businessman Angel Rondon figures as the "bagman."