Green March lights torch for anticorruption journey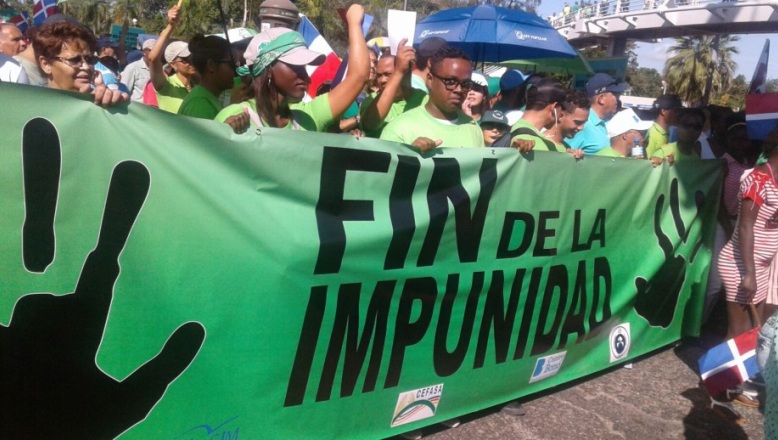 Santo Domingo .- Dominican Republic's major grassroots movement Marcha Verde on Monday will light a torch as a symbol of its journey that will start throughout the country on Tuesday, to demand prosecution in the  US$92.0 million bribe by Brazilian company Odebrecht, EFE re[ports.
The group will light the "green flame" at the border town of Capotillo, in northwest Dajabón province, where the Dominicans unleashed the War of Restoration against Spain in 1861.
"The green flame will visit the main provinces and towns of the Dominican Republic to illuminate the path of citizen mobilization as the only guarantee that the homeland of Juan Pablo Duarte and the restorers will be free of the regime of corruption and impunity that oppresses us," said Mario Serrano, one of the Green March leaders.
In a statement, Serrano said the group demands indictments for all those involved in the Odebrecht case; the recovery of the money stolen through bribes, from the ballooned cost of works, and the cancelling all the contracts of the Brazilian multinational.
The Green March movement began weeks after the US Justice Dept. revealed in November that Odebrecht admitted paying US$788.0 million in bribes in a dozen countries in Latin America and Africa.