Dominicans in NY stock up on suppliers to await Stella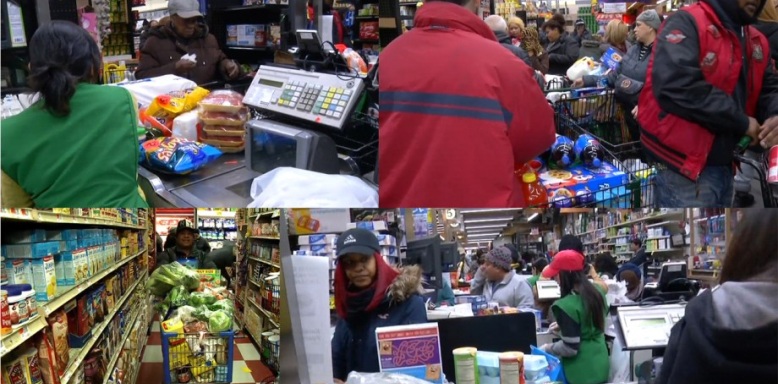 Dominicans. Photo elnuevodiario.com.do
New York.- Hundreds of Dominicans since Monday night swarm towards supermarkets, warehouses and other grocery suppliers, to stock up and await the powerful snowstorm "Stella," which began unleashing its fury on the city from dawn Tuesday.
Long lines were formed in businesses in areas of Upper Manhattan and the Bronx, where even brawls were staged since 9pm.
Popular liquor stores also had brisk business, but most buyers were stocking up on canned foods and dry goods.
Elnuevodiairo.com.do reports that similar situations took place in other Dominican neighborhoods including Washington Heights, Hamilton Heights and Inwood in Manhattan, and Soundview in the Bronx.