Blaze razes cabañas in famous beach town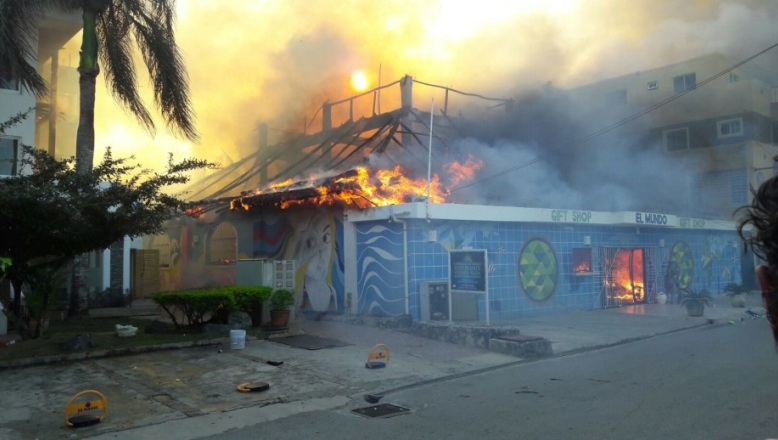 Bayahibe, Dominican Republic.- A fire that occurred Thursday afternoon in the famous beach town of Bayahibe only affected the restaurant El Mundo and Villa Elke, reported the local hotel organization.
"None of the hotels in Bayahibe has been affected and all are still open offering all their services to their guests," according to La Romana-Bayahibe Hotels Association executive director Ana García.
She refuted reports that the blaze affected the facilities of the hotel Viva Wyndham Dominicus of the chain Viva Resorts.
The fire started 5pm in the El Mundo restaurant located on the pedestrian promenade of the Bayahibe hotel zone and was choked with the support of the Viva Wyndham hotel's fire control teams and staff.