Farmers 'ambush' Valle Nuevo park rangers, 7 jailed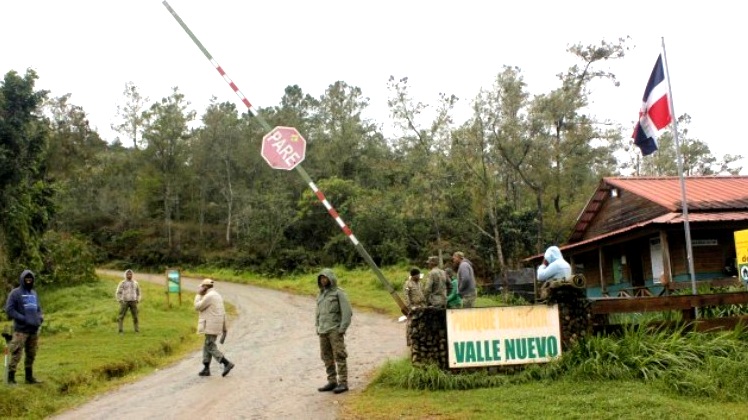 Valle Nuevo gate. File.
Constanza, Dominican Republic.- Troops assigned to the National Environmental Protection Service on Sunday arrested seven farmers charged with blocking the road to Valle Nuevo National Park with trucks.
The detainees are in the local police precinct, said Army 1st Lt   Bartolo Ramírez, head of Park security, quoted by listin.com.do.
He said a group of farmers staged "an ambush" yesterday morning when they were about to evicted from the site El Cajón, where they had placed trucks which halted traffic.
He said seven people were arrested and two trucks seized, one of them loaded with potato seeds..
Local police commander Mauro Herrera said the detainees violated the legal norms, and expects that the Environment Ministry will file charges. "The incident originated when one of the detainees was heading to Valle Nuevo early on Sunday with a truck loaded with potato seeds and, when intercepted by park guards, other members of the Farmers Union tried to release them by force."