Santiago's Green March to rebuke successive scandals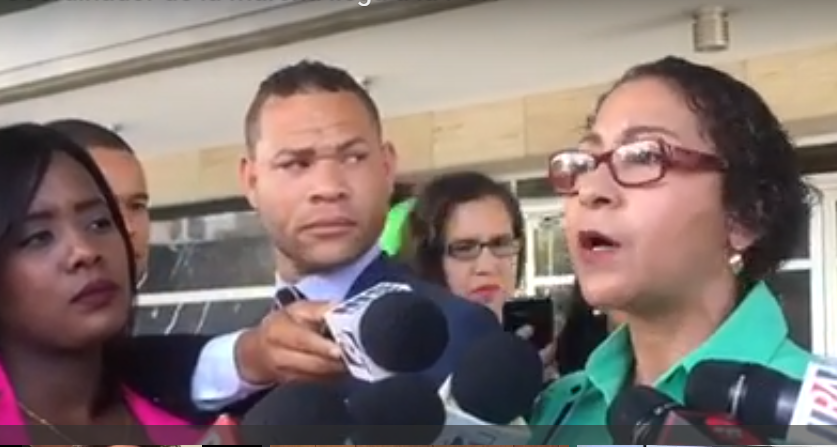 March spokeswoman Maria Teresa Cabrera.
Santo Domingo.- The organizers of the grassroots movement Marcha Verde (Green March) on Tuesday announced a walk in Santiago next Sunday, as "a response from the region's men and women to the successive scandals of corruption and impunity" linked to Odebrecht's admitted bribe of US$92.0 million to government officials.
The protesters said the event aims to show president Danilo Medina's administration "that the people woke up" to the confessions of Brazilian executives and officials who violated the laws and the public function through Odebrecht, which was contracted to carry out around 20 major infrastructure works nationwide.
In a press conference at the Journalists Guild, the group said the Green March in Santiago will set off from the corner of Cicunvalacion and Mirabal avenues and then toward Guzmán Av., to conclude at El Monumento, Santiago's iconic site.
No confidence on the prosecutor
A Green March delegation from Santiago arrived Tuesday morning at the Justice Ministry, where they reiterated their distrust of its investigation and their demand that independent prosecutors take part in the probe.