US nabs 3 Dominicans with heroin, US$4.1M cash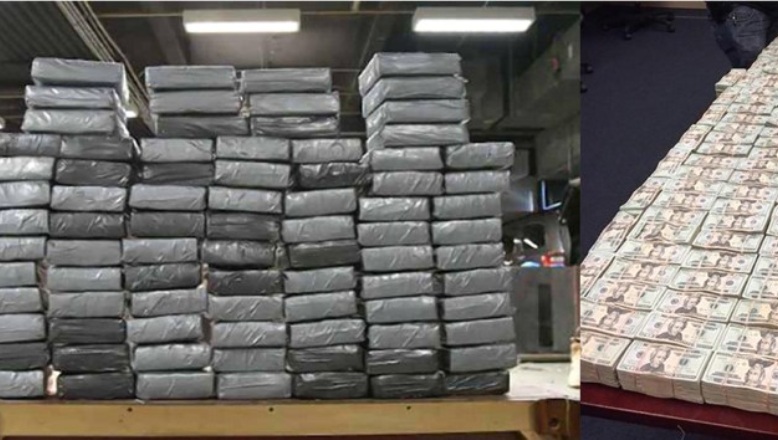 Dominicans with heroin in the Bronx. Photo Antinarcótics authorities
New York.- Three Dominicans were arrested last weekend in the Bronx and Rhode Island by DEA agents, Homeland Security officers and Special Enforcement detectives with a large amount of heroin, and seized more thab US$4.0 million in cash.
Three of them were detained in the Bronx with US$4.1 million and heroin in pieces of wooden furniture.
The group was headed by the detainee identified only as Pizarro, 41, whereas Jesus, 40 and Angeles, 27, allegedly form part of the operations that originated in New York, said special anti-drug prosecutor Bridget Brennan, in a statement Tuesday.
Brennan alleges that the trio had more than 6 pounds of heroin in high-quality wooden tables shipped from Texas. The drug was hidden in compartments within the tables, and that the US$4.1 million was in 20, 50, and US$100 bills. "This investigation demonstrates how lucrative and highly organized trafficking in lethal narcotics has become."
Federal agents detained Pizarro, Jesus and Angeles Saturday night as they unloaded the heavy furniture in a cubicle at the warehouse on Zérega Av. near Bruckner Blvd in the Unionport neighborhood of The Bronx.
Police officers handcuffed the trio after loading the furniture in a U-Haul truck, authorities said. The tables were also being hauled in a Dodge van.