Dominican Republic sacks 3 judges in drugs and weapons case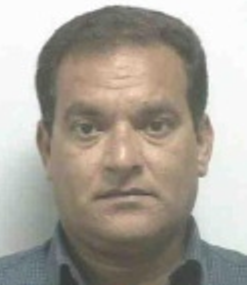 W, Rizik
Santo Domingo.- Dominican Republic's Judicial Council on Thursday suspended the three judges of the Santo Domingo province Appellate Court Penal Chamber who overturned the 8-year prison sentence against Winston Rizik Rodriguez, charged with drug trafficking and money laundering.
In an unprecedented measure, chair council and Supreme Court chief justice Mariano Germán ordered the suspension without pay of Appellate Court president Manuel del Socorro Pérez, and judges Saulo Ysabel Díaz and Rosaly Yovianka Stefani Brito.
The measure comes in the heels of the investigation by the Judiciary Inspector General into the Rizik case, which led the US State Dept. to cancel the judges' visa. The three magistrates had already ordered a new trial.
The suspensions brings the total number of judges suspended without salary by the Judicial Council to six in just two months and include National District judges Evelyn Torres and  Ramón Atilas Lambertus Barbosa, and Mary Geanette Díaz Castillo, of San Jose de Ocoa province.
Background
The Santo Domingo province Appellate Court overturned the conviction which sent Winston Rizik to 10 years in prison and his brother Nelson Rizik Delgado to 5 years in jail.
Winston Rizik is being held at El Pinito correctional facility in La Vega accused of possessing 7.48 kilos of cocaine and assault weapons in a farm in Monte Plata.