Companies poised to swoop down on Catalina's carcass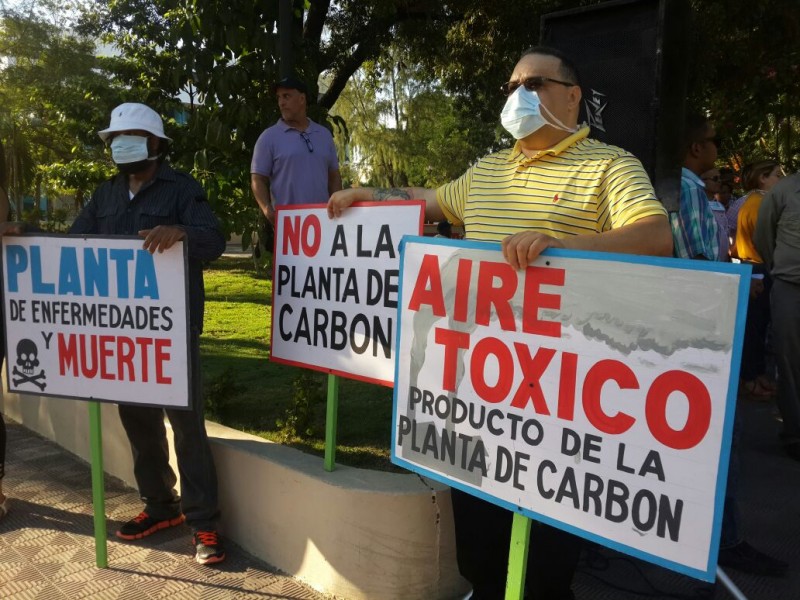 Protest at power plant
Santo Domingo.- Faced with the possibility that the probe into Odebrecht's admitted US$92.0 million bribe will lead to the Brazilian's company departure from the country, several foreign contractors have offered the Government to assume and finish the coal-fired Punta Catalina power plant.
A source close to energy sector investors quoted by outlet eldia.com.do say some three companies have approached the State-owned Electric Utility (CDEEE) to make the offer, including from one from China and others which operate in Latin America.
"There are several companies that are interested in completing this plant, including some that participated in the tender in which the winner was the group formed by the Brazilian construction company Odebrecht, Tecnimont and Ingeniería Estrella," said the source, who asked not to use their name.
Eldia.com.do reports repeated and unsuccessful attempts to contact the CEO of the CDEEE E, Rubén Jimenez Bichara to obtain more details about the bidders.
Tender offers
In the bidding process headed by Stanley Consultants in 2013 participated 34 international companies, among them: six of China, but the group led by Odebrecht won the right to design and build the 720 megawatt plant.
Construction on the plant contracted for US$2.04 billion advances with "a tailwind" despite a delay of one year, as Odebrecht's mounting scandal could upend its permanence in the Dominican Republic.