Govt. downplays State land graft scandal with 3 deaths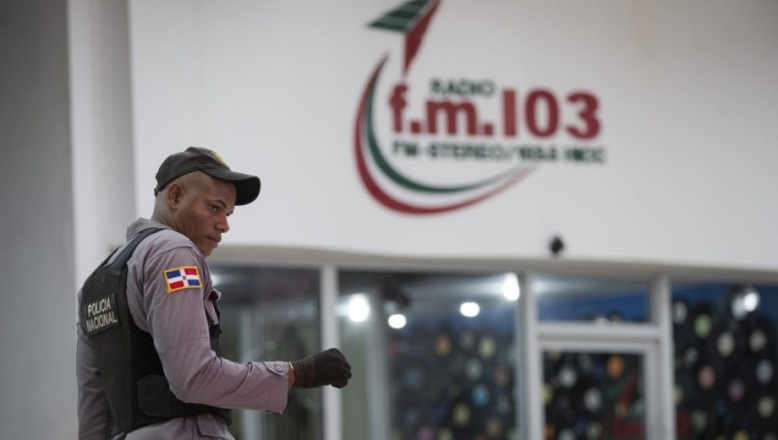 San Pedro radio station where journalists were killed in CEA scandal.
Santo Domingo.- Presidency legal advisor Flavio Darío Espinal on Sunday said there's a real willingness to transform a "heavy" agency such as the State Sugar Council (CEA), which holds the country's largest real estate assets and often had to fast-track land sales to meet its up to RD$50.0 million monthly payroll.
Espinal's statement comes amid an investigation into graft in the sale of CEA lands and ensuing confrontations, one of which left three people dead in San Pedro de Macoris.
He agrees on the need to put a stop to and redirect the institution, but notes that it won't be done overnight. "What must be taken into account is that it is done within a reasonable time and that reforms have the measures necessary to the problems posed by the institution."
He said the CEA owns around 12 sugar mills and that over time inefficiency, lack of capital investment and renovation made it increasingly less competitive compared to private mills.
"When the reform reaches the Sate-owned company in the second half of the 90s…, it's in a situation where its mills are no longer functional, begins to close some, others were leased, but basically what you find is with land that is owned by CEA and there's a turn and the real estate (department) is created," the official said quoted by diariolibre.com.