US agents deny profiling Dominican immigrants at JFK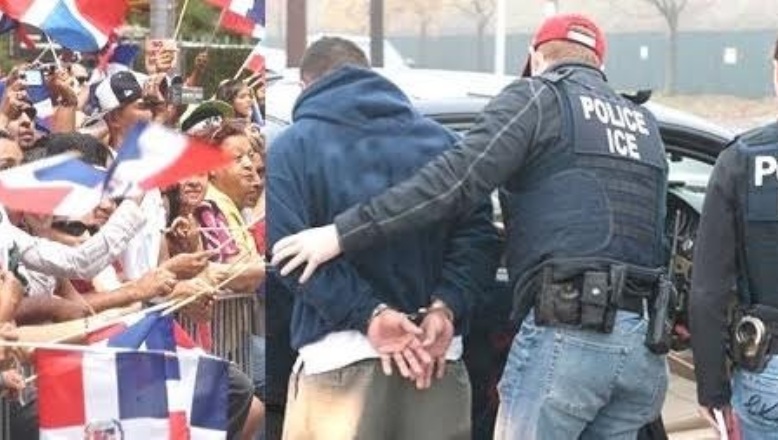 ICE officer escorts a Dominican immigrant. File.
Santo Domingo.- The US of Homeland Security Dept. (CBP) at Kennedy International Airport (JFK) denied that the federal authorities and other agencies discriminate against Dominicans and other Latin American immigrants entering US through that terminal.
In a meeting with Dominican consul general Carlos A. Castillo accompanied by other officials, CBP director at JFK, Francis J. Russo clarified concerns and answered questions about enacting president Donald Trump's executive orders.
He also noted that the federal authorities work in cases of fraud and forgery of documents required to travel by air and sea.
For his part, Castillo thanked the CBP official for the clarification, and Russo's invitation. "He showed us the entire procedure and told us that the immigration inspectors act in a close and transparent manner and that they respect the rights of our nationals."
He said the officials explained that when they receive travelers at the airport the passengers are watched by video camera and through a microphone where everything the immigration officer speaks is heard by inspectors and supervisors "who don't allow the violation of he rights of any Dominican or others traveling citizens."