Dominican Air Force chopper airlifts ill cruise ship passenger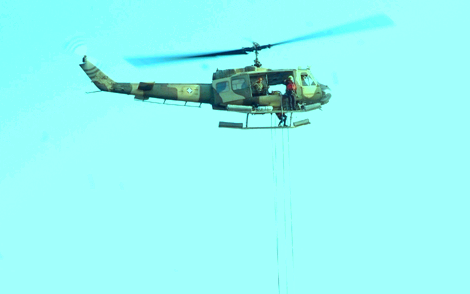 FARD helicopter. File.
Puerto Plata, Dominican Republic.- A tourist of Tunisian origin, whose medical condition turned critical, was airlifted from a cruise ship today Friday and taken to a hospital in the city by a helicopter of the Dominican Air Force Search & Rescue Squadron.
Chebby Younes, 38, was traveling on the Harmony of the Seas cruise ship when his health deteriorated, prmpting the boat's crew to call the Puerto Plata Airbase requesting his immediate airlift.
According to local media, the commander of the Puerto Plata Airbase notified San Isidro Airbase in Santo Domingo, which immediately ordered a Huey helicopter to take off and head to the north coast, to locate the cruise ship and conduct the risky operation.