Justice Ministry to name Odebrecht's bribed within 30 days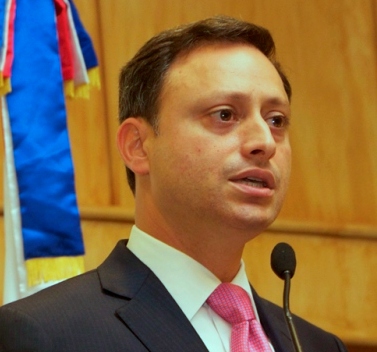 Justice minister Jean Alain Rodriguez
Santo Domingo.-The Justice Ministry reiterated Monday that it will identify who Odebrecht bribed in the country within 30 days, after enforcing the criteria of opportunity.
"We considered the enforcement of the opportunity criterion to the extent that it makes possible the execution of the agreement with the multinational, in which this company formally acknowledges having committed the crime of bribery and accepts the non-negotiable obligation to deliver specific information on the bribes and the destination of funds," it said in a three-page statement.
The Justice Ministry notes that data provided by Odebrecht, together with the information that will be provided by Brazilian authorities and the information obtained during the local investigation, it will seek indictments against all those who violated the laws "without exception."
"We express our commitment to the eradication of administrative corruption, so that in this case, the main objective has been to completely dismantle the criminal structure that facilitated the mobilization of funds for bribes."
It notes that Odebrecht already admitted paying US$92.0 million in bribes to secure public works contracts in the Dominican Republic from 2001 to 2014.
It also points out that the plea bargaining agreement only covers bribery, and doesn't limit any investigation into other felonies.
The Justice Ministry adds that "in due course" it will reveal the information collected via the media, without jeopardizing the legality of the investigation.