Ruling party rift widens as co-founder slams his own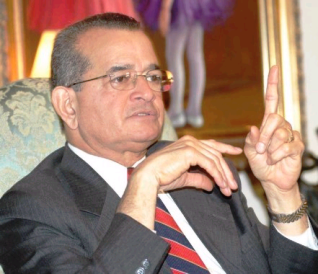 F. Almeyda
Santo Domingo.-  Franklin Almeyda, co-founder and leader of Dominican Republic's ruling party (PLD), affirmed Monday that the political organization has become "anything," and has become hidden within the State, because it has dedicated itself to governing, at the cost of neglecting itself.
Almeyda is the latest PLD leader to openly question party dogma, heralding a possible rift, with two factions; one headed by president Danilo Medina, and the other by former president and party president Leonel Fernandez.
He said all political parties are in crisis and the PLD is no exception, but now has the opportunity to surmount it by exercising democracy, ability to agree on proposals and control its rank-and-file.
The also member the PLD top echelon the Political Committee, Almeyda questioned its 2-million strong membership , a number he calls uncontrollable. So many people in a party is to make a political party into anything."
Citing a letter by the also senior leader Joaquin Geronimo, who says the PLD lacks the principles of self-critique and self-complacency, Almeyda said it reveals a balance of weaknesses and strength.
He said the PLD echelons make efforts to create the regulations to secure full internal democracy, disciplinary control and to create efficient regulations.
Dissidence
In a rare example of dissidence within the PLD deputy Tulio Jimenez on Sunday said he supports the grassroots "Green March" movement, because in his view taxpayers' money belong to the people and no politician has the right to steal them.
The Green March however, has called on president Medina to resign in the heels of the Odebrecht bribe scandal.