Public hearing mulls Political Parties, Election reform bill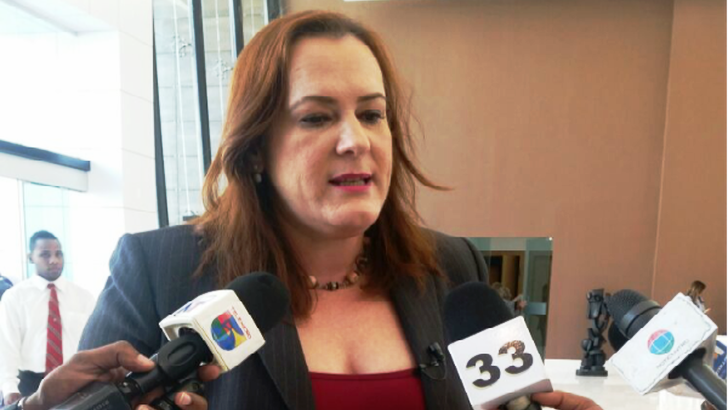 Janet Camilo. Photo Dominicanview.com.do
Santo Domingo.- Proposals for social inclusion and increased participation of women marked Thursday's public hearings held in Congress, leading to the potential passing of the laws on Political Parties and Election reform, which included independent citizens, government officials and politicians.
Among the 19 participants who stated their views to the bicameral commission in the hearing that started 10am, figured Women minister Janet Camilo, who asked to establish a 50/50 parity of women participation at all echelons of the political parties and elected posts.
The official also proposed the elimination of the preferential vote, because in her view it's "a serious obstacle to increasing the political representation of women."
For Praede Olivero heada of a NGO in Barahona, Congress should open up to people who see politics as a service, not "a business."
He said rather than distributing the budget among the parties, the proposed legislation should require compliance because, "officials shouldn't be able to act on their own."
Meanwhile, former Education secretary Melanio Paredes proposed that parties leave behind exclusive procedures, and pave the way for new ideas.
Commission chair senator Aristides Victoria called the process positive, and announced at meeting of the bicameral commission next Tuesday to analyze the proposals and adopt decisions based on the bill submitted by the Central Electoral Board (JCE).
Warning
Around 60 lawmakers attended the hearing leading to approval of the wide-reaching legislation, on which JCE president Julio Castaños warned that if Congress fails to pass it, the entity would be forced to issue regulations.