US Envoy's visit to Electoral Board recalls hostile episode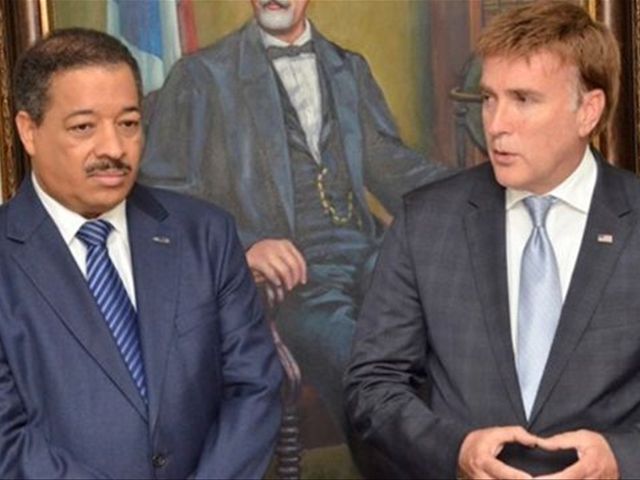 Hostility: R. Rosario, J. Brewster
Santo Domingo.- Just three months after James W. Brewster resigned as ambassador from the United States, mission chief of staff Patrick Dunn on Friday visited the Central Electoral Board (JCE), whose former president was stripped of the US visa on reasons yet-to-be explained.
US Embassy political affairs officer Stacey Mauspin accompanied Dunn, and according to a statement by the JCE, "the participants discussed important issues."
Former JCE president Roberto Rosario and Brewster collided over several issues, especially during the weeks leading to last year's election, on which the US envoy even threatened to cancel the Dominican official's American visa.
Dunn and Mauspin were received by JCE president Julio César Castaños, and members Roberto Saladín, Carmen Imbert, Rosario Graciano and Henry Mejía.