Gov. sends food rations to provinces under flood warning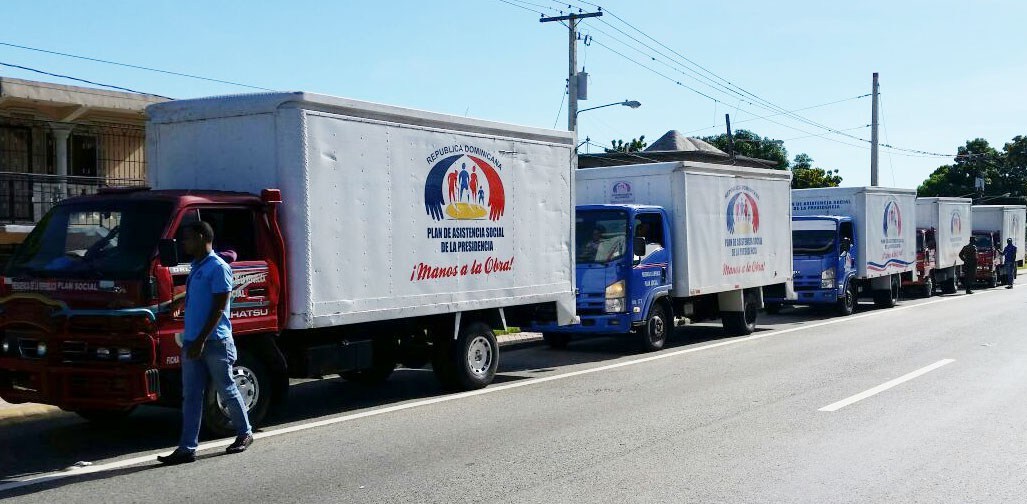 Convoy of the Plan Social. Photo fueradeRecord.net
Santo Domingo.- The Presidency's Social Assistance Plan has dispatched more than 60,000 raw food rations to the provinces under flash flooding and mudslide warnings  as downpours continue to drench parts of the country.
Plan director Iris Guaba said emergency procedures have been activated including the dispatch of food rations to be delivered to provincial authorities.
She said the operation aims to ensure the supply of foods to the communities cut off by floods.
"We're acting in a preventive way before they produce floods, closure of neighborhood roads or displacement of citizens to shelters, in response to the alerts issued by the Weather Office," the official said.