Relentless downpours, floodwaters displace 9,000+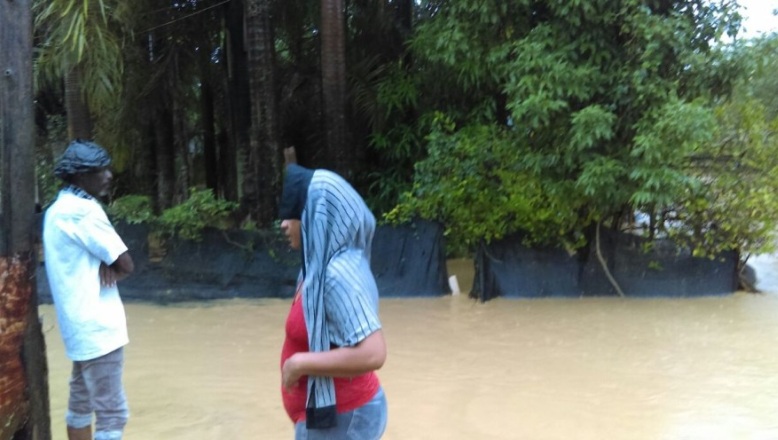 Santo Domingo.- More than 9,000 people had to leave their homes as much of the country's low lying areas are under floodwaters after days of heavy rains, the Emergency Operations Center (COE) reported Tuesday.
It also reported that 19 people were rescued, while as many as 24 provinces still under alert for flash flooding from swelled rivers and streams, as well as landslides.
The COE said 56 towns remain cut off; 1,118 homes were damaged; five destroyed; 10 roads washed out, nine bridges affected and eight aqueducts shut down.
President Danilo Medina met Monday in the National Palace with the directors of first response agencies to coordinate response and humanitarian assistance to the population.
Heightened alert
The COE said Maria Trinidad Sánchez, Duarte (especially the Yuna river lower basin), Sánchez Ramírez and San Cristóbal (especially Villa Altagracia) provinces continue under heightened alert.