Medina's image 'at play' with high courts' incoming justices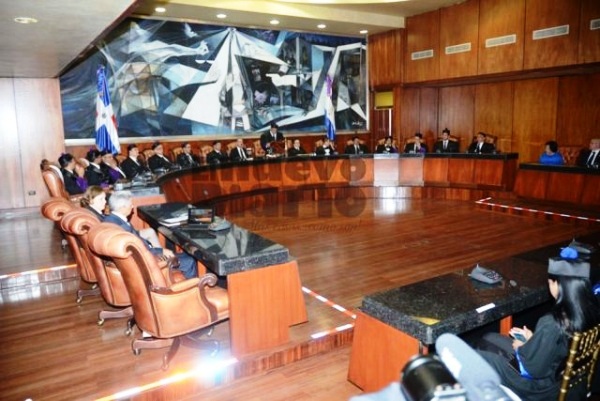 Supreme Court
Santo Domingo.- President Danilo Medina on Tuesday convened the National Judicial Council (CNM) to designate the justices of the Supreme Electoral Tribunal (TSE) and of the Supreme Court, who'll replace those who've already reached retirement age or have resigned from the bench.
In a National Palace press conference, Presidency Legal adviser Flavio Darío Espinal said the CNM's first meeting will be on May 15, and stressed that it's the first time Medina presides over the judicial body.
Among those to be replaced so far figure former Supreme Court  justices Julio Cesar Castaños, who resigned to head the Central Electoral Board (JCE) and Martha Olga García, who has turned 77, surpassing the age limit of 75.
The official stressed that Medina "doesn't have candidates" to fill the vacant benches in the high court.
Caution
After Espinal's announcement, Institutionalism and Justice Foundation (Finjus) vice president Servio Tulio Castaños warned that with the election of next justices will be at play the image of Medina, whose party controls the National Judicial Council.