Dominican Republic rebuffs 'massive human rights violation' label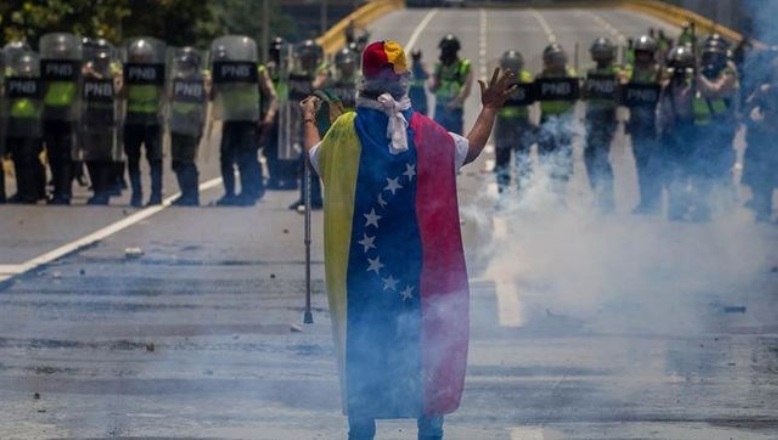 Protest in Venezuela. Photo elnuevodiario.com.do
Santo Domingo.- A Dominican government delegation headed by Presidency legal adviser Flavio Darío Espinal, on Thurs. rebuffed  the Organization of American States' (OAS) decision to include the Dominican Republic among the countries which massively violate human rights.
In its report to the OAS General Assembly to be held in Mexico in June, the Inter-American Commission on Human Rights (IACHR) for the first time lists Dominican Republic in that chapter, which also includes Venezuela and Cuba.
According to the Inter-American Commission, those countries violate human rights in a serious and systematic manner, and reveal a breakdown of the democratic political order.
In his speech, Espinal called the IACHR's decision "totally disproportionate, has no basis or justification and highlights the inflexible, closed and sectarian attitude of the Commission, which is why the Dominican government firmly and categorically rejects the decision."
He said there have been no events that pose any setback in the most relevant areas of human rights in the Dominican Republic, including political freedom, freedom of expression, association, religious beliefs and other public freedoms. He also defended his country's position in the issues of immigration and of nationality.