US, Dominican planes search for family of 10 missing off Samana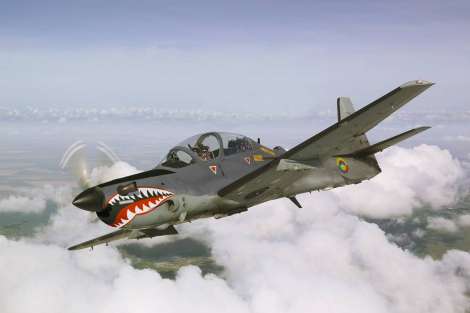 A Super Tucano plane, pictured forms part of the search.
Santo Domingo.- A US Coast Guard and a Dominican Air Force plane are searching for around 10 members of a family who went missing on the high seas dawn Friday.
A woman who said she was the sister of some of the missing alerted authorities, who couldn't provide the details on the type of vessel unaccounted for with residents of Samaná (northeast) on board.
According to authorities, the boat set sail from Nader beach in Samaná with an unknown course.
Upon receiving the alert Friday morning, the Dominican Navy started the search to rescue the as yet-identified people.
It's also unknown whether the missing were on a pleasure outing or an illegal crossing.