Medina pledges to improve impoverished southwest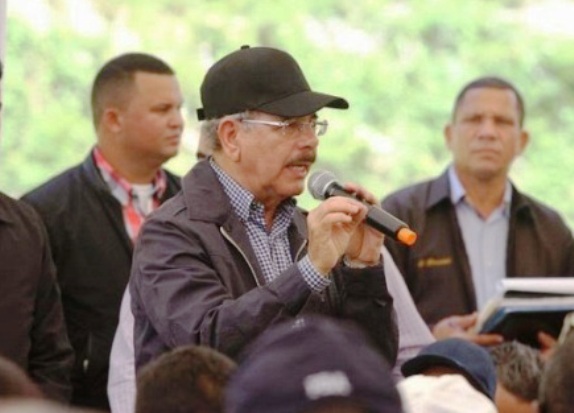 Barahona, Dominican Republic.- President Danilo Medina on Sunday pledged to contribute to improving the quality of life of the inhabitants of the towns Polo, Paraíso and Enriquillo in southwestern Barahona province, during a surprise visit.
Speaking to 1,800 farmers in the Coffee Producers Associations, Medina said the project's most important aspect is the investment in human beings. "The people are the main asset in every community."
He said the project is going to increase by more than 6,000 hectares, with loans from the Inter-American Development Bank (IDB).
"But if they don't lend it, this goes regardless," Medina promised to return with business leaders who can invest in the area. "If we don't produce wealth, the works that are built fall to pieces."