More downpours for an already drenched country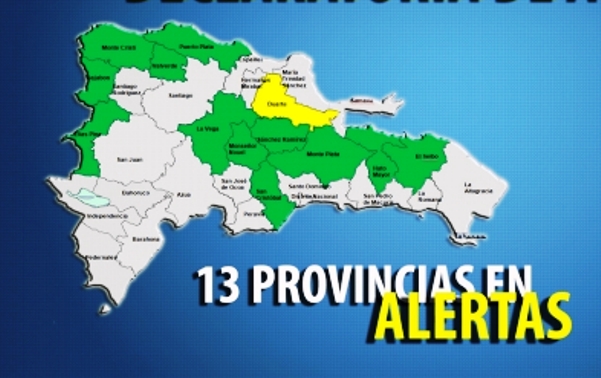 COE warnings.
Santo Domingo.-  A high level trough will be moving across the country as of Saturday, bringing downpours on Sunday and Monday, according to the National Weather  Office (Onamet).
Onamet director Gloria Ceballos said the showers are expected to increase in the evening, adding that the Central Mountains' soil "is 100% saturated."
Meanwhile the Emergency Operations Center (COE) advises that new system will bring another hundred millimeters of water, increasing the risk of landslides to the already drenched north region.
It issued flash flood warnings for most central and northeastern province, especially the Yuna river lower basin.
COE director Juan Manuel Méndez urged the population to keep up with its bulletins and called for precaution to guarantee safety.