Activist's release a major victory for Green movement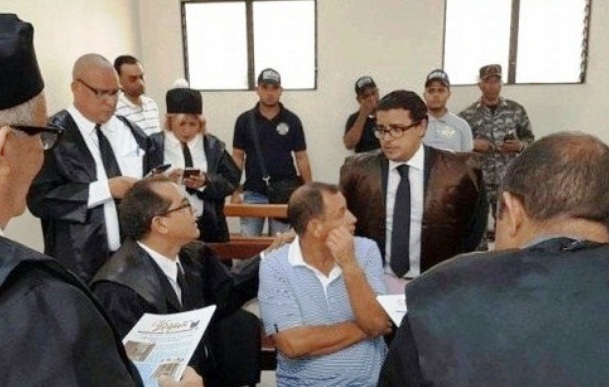 Santo Domingo.- The Dominican people's overwhelming rebuke against the persecution of anticorruption activist Juan Comprés led justice to be served in Moca (north), where the member of the grassroots movement Los Peregrinos (Pilgrims) was released on pressure brought to bear by society, the Green March movement said in a statement Monday.
They urged all "green-hearted" citizens to participate in the movement's activities to reject the "antidemocratic actions of the Government against the peaceful and exemplary demands on the streets."
The Green arch held a press conference in front of the Office of the Prosecutor to voice rebuke for Compres' indictment and demanded a subpoena and an investigation of Col. Nelson Valenzuela and of all the officers who violated his basic rights during and after his Illegal arrest
"The most forceful response we can give to these attempts at intimidation is permanent mobilization, until the power of citizenship ends the regime of corruption and impunity that oppresses us," the group said.
The group added that their next march will be in Azua, and invite "the men and women who have decided to build with their steps a society where justice is the same for all."
Videos posted on the Web show when a  police officer lobs a  packet with a white substance into Compres' car prior to his arrest for alleged drug trafficking.