Dominican mayor shutters border gate, riles Haitians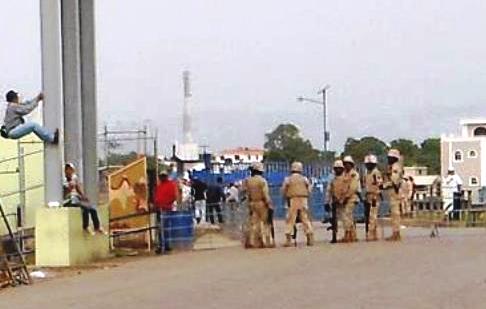 Dominican soldiers stand in front of Dajabon gate. File.
Dajabón, Dominican Republic.- Haiti authorities and transport unions on Tuesday shuttered the gate on the of Juana Méndez side of the border, in reprisal for Dominican Republic barring the motorcycles from Haiti into its territory.
The Haitians complain against the measure adopted by Dajabon mayor Miguel Cruz, reportedly to avert traffic accidents involving the foreigners, who cross the border to buy supplies on the Dominican side.
The decision also affects Dominican workers who cross into the neighboring country daily, but have been left stranded since 8am awaiting a solution.