Former most wanted fugitive is facing a La Romana judge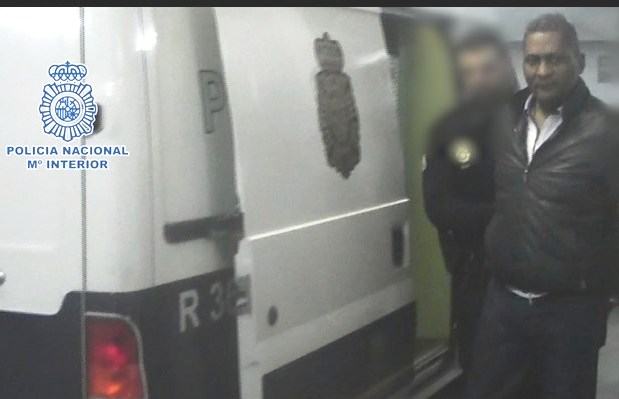 J. P. Cabrera detained by Spanish police.
La Romana, Dominican Republic.-  Alleged drug trafficker Jesus Pascual Cabrera was escorted by heavily-armed officers to the La Romana province Judicial Office for arraignment Wednesday afternoon.
Cabrera, who was extradited from Spain last Tuesday, was the country's most wanted fugitive during the last three years, charged with drug charges and money laundering, and also his possible connection with at least 10 underworld murders.
In a behind-closed-door hearing under tight security, judge Rafelina Ruiz will rule on whether to release Cabrera on bond or remand him to pretrial detention.