Dominican Republic tightens border as UN troops leave Haiti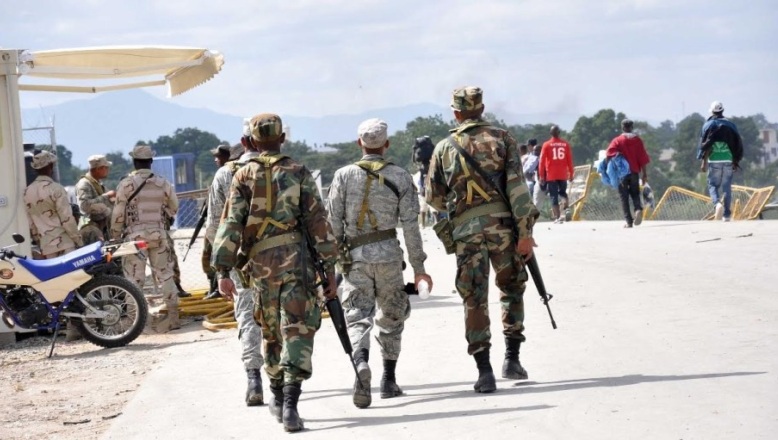 In an undated file photo, Dominican soldiers patrol border area at Jimani.
Dajabón, Dominican Republic.- The imminent departure of UN peacekeepers (Minustah) from Haiti has prompted Dominican Republic to reinforce the border, Defense minister Rubén Darío Paulino announced Thursday.
He said the additional troops aim to halt illegal immigrants, attack smuggling and bolster security along the 275-kilometer frontier.
The military commander spoke to reporters during an inspection of the military facilities and conditions of the Dominican soldiers deployed along the border. "This effort is done on instructions from president Danilo Medina and has the objective of checking the social situation of the soldiers, their equipment and wellbeing, as well as checking the state of the facilities for the purpose of refurbishing them."
The tour started at Fortaleza Beller, Dajabón, and will cover all military posts and checkpoints on the line that divides Haiti from the Dominican Republic.
The tour included  the areas in and around Dajabón, Sabana Larga, the posts at Santiago de la Cruz, Loma de Cabrera, Restauración, Villa Anacaona, Los Algodones, Pedro Santana, Palmilla, Sombrero, El Corte, Los Cacaos, La Cadena, Bánica and Elías Piña.