Greens take anticorruption march to the barrios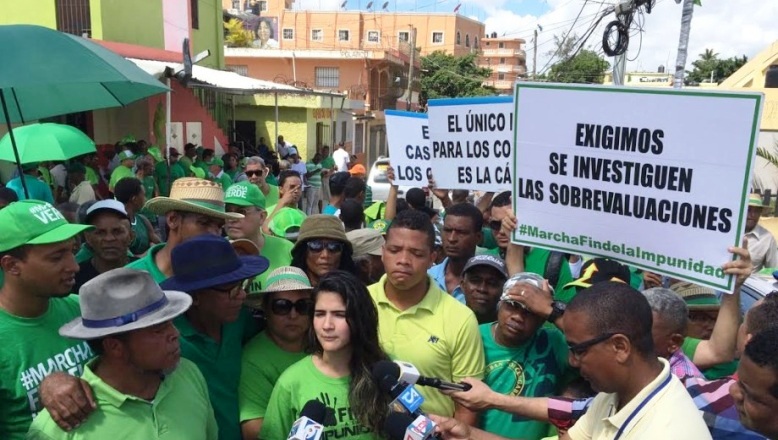 Santo Domingo.- The Green March movement on Sunday warned that the Punta Catalina power plant is part of the evidence in the criminal operations of Odebrecht and its political and governmental allies in the Dominican Republic.
As part of the first rally to End Impunity held at the barrio Capotillo, the movement said Odebrecht's contract to build the Punta Catalina power plant assigned by president Danilo Medina's administration should be investigated.
The Green March said the probe must be launched taking into account the construction company's international pattern of corruption; the complaint of ballooned costs lodged by the other companies which took part in the tender; the alleged bribe in Congress to approve Medina's the re-election revealed by then deputy Minou Tavárez, and the recent warnings on criminal irregularities by the think tank Institutionalism and Justice Foundation (FINJUS).
"The country expects the names of all those bribed by Odebrecht this week, from 2001 to 2014. But we also await all overvaluations and possible illegal financing of Dominican electoral campaigns by the mafia company to be investigated," said the group during a walk through the streets and alleys of Capotillo,  to promote the struggle to end impunity.