NYC mayor backs Dominican councilman's reelection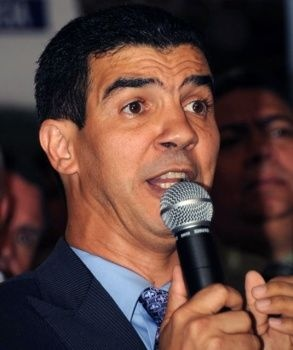 Y. Rodriguez. File.
New York.-  New York City mayor Bill de Blasio on Sunday endorsed upper Manhattan district 10 councilman, Dominican-born Ydanis Rodriguez, who seeks reelection.
More than 100 professionals, politicians, activists and business and community leaders gathered at a restaurant on Dyckman Av., where the mayor called Rodríguez a person who works tirelessly to secure resources for his neighborhood, a voice that weighs not only in the district, but at the city level. "He's an ally in the struggle to guarantee early education for children, with the initiative of the Universal Prekindergarten Program (UPK)."
De Blasio said Rodriguez helps him provide lawyers for tenants who have to go to court, and obtaining investments in the city to create jobs with a positive impact, especially for the hard-working communities.
Rodriguez thanked De Blasio and the community for their support. "The support from the mayor and his people commits me to continue fighting to create all the conditions so that this working class neighborhood has the resources it needs to live with the dignity it deserves."