Agency pulls some Aunt Jemima products on bacteria threat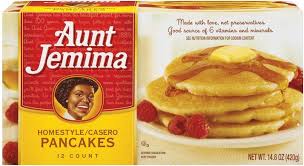 Santo Domingo.- The Consumer Protection Institute (Pro Consumidor) on Tuesday said it's pulling Aunt Jemima brand products off store shelves, including dry powder pancakes, waffles and French toast for possible listeria bacteria contagion.
It said the US Food and Drug Administration (FDA) issued the alert after detecting the bacterium Listeria monocytogenes at the Pinnacle Foods Inc production plant.
In a statement ProConsumidor said 67 packages were removed from a supermarket, whose parent company collaborated once informed of the risk to the population.
It also called on all suppliers to check in their warehouses for those products, which should be immediately removed voluntarily, "or face confiscation and legal consequences."