Arrests as police block anticorruption campsite at Justice Ministry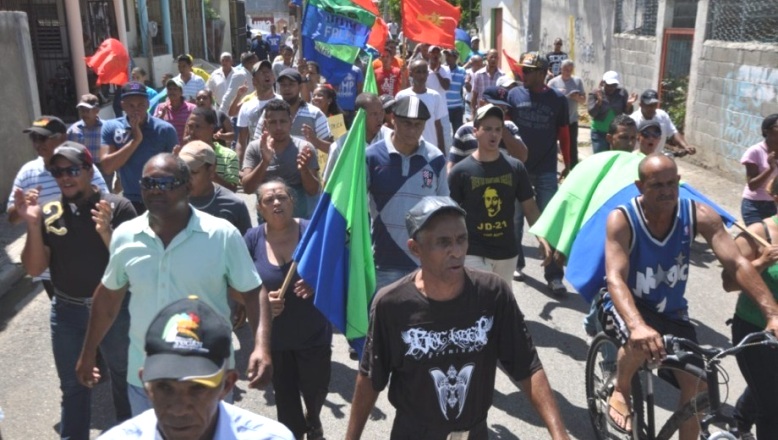 An undated file photo of a Green March protest. Photo elnuevodiario.com.do
Santo Domingo.- National Police officers on Tuesday kept Green March members from setting up a campsite in front of the Justice Ministry, as announced by Falpo, a leftist political movement.
A around  8:30am a truck with three people arrived, carrying tents and other items for the anticorruption protesters to occupy the site, but the police, which had set up a perimeter since Friday, halted the offloading, detained its occupants and drove off with the vehicle.
Green March spokesman Jesús Adon said the detainees are in a nearby police precinct and denounced what he affirms is a violation of basic rights.
"It seems the police can interpret the rights and the Constitution as they please and to benefit the party that holds power: president Danilo Medina and a group of individuals who believe that they own this country."