Protest turns ugly as police push and shove lawmakers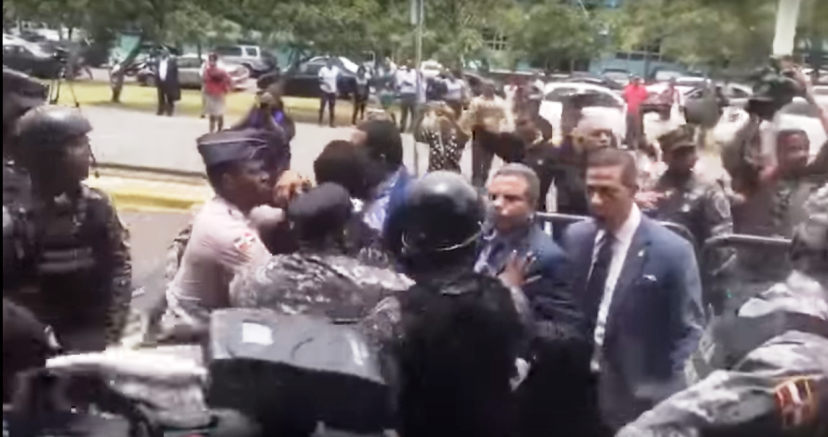 Deputies join protesters at Justice Ministry
Santo Domingo.- By firing tear gas and pushing and shoving lawmakers, the National Police at midday Tuesday kept a group of deputies from entering the Justice Ministry, where members of the     leftist group Falpo started to set up a campsite as a vigil to await the release of the names of officials bribed by Odebrecht .
The opposition deputies Pedro Botello, Elías Báez, Fidel Santana, and Fidelio Despradel went to the Justice Ministry to complain about the police's treatment of Falpo members when they tried to pitch a tent in front of the Justice Ministry.
After around a half hour of scuffles the lawmakers returned to Congress while antiriot police maintain the perimeter around the government buildings at Centro de los Heroes (La Feria).