Dominican Republic Gov. won't release Odebrecht names yet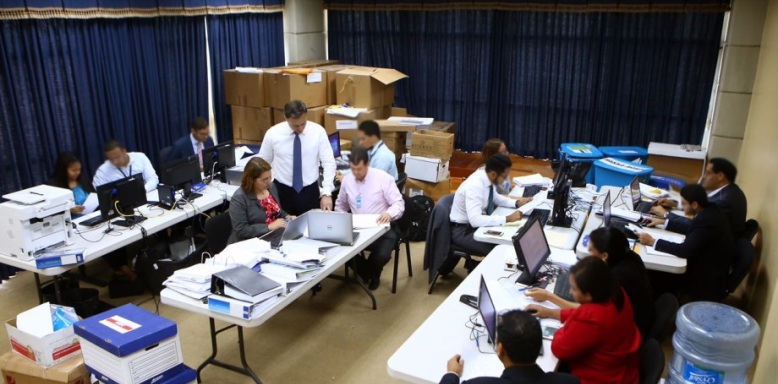 Odebrecht documents at Justice Ministry
Santo Domingo.- The Justice Ministry announced that it received from Brazil the file on the Lava Jato case concerning the Dominican Republic, including the names of the people who took Odebrecht´s admitted US$92.0 million in bribes to secure lucrative construction contracts in the country.
In a statement issued Wed. however, the Justice Ministry backtracked on its promise to disclose those names no later than May 19 and now states that they'll be made public in the indictments.
It said as soon as it received (officially) the information on the case, a team of special investigators began the legal translation of hundreds of files received to check and verify them with the thousands of data, lists of illegal payments, testimonies, emails, books, records and related documents collected during the local investigation and with other specific details provided by Odebrecht.
"In the interest of the transparency that citizens deserve, insofar as the investigation of this case and the compliance of the indispensable legal proceedings permit, all such information and documentation, without exception, will be of public knowledge when submitted before the courts," he said.
It said the people will soon be able to verify that everything that the evidence indicates that was benefited by the bribes that Odebrecht paid in the country, will be charged and imprisoned, regardless of the position or political affiliation.
Measure
National Police has been reinforced the security at the Justice Ministry in the aftermath of violent incidents from several protests to demand that the release of the names of those bribed by Odebrecht.