Large cloud mass triggers flash flood warnings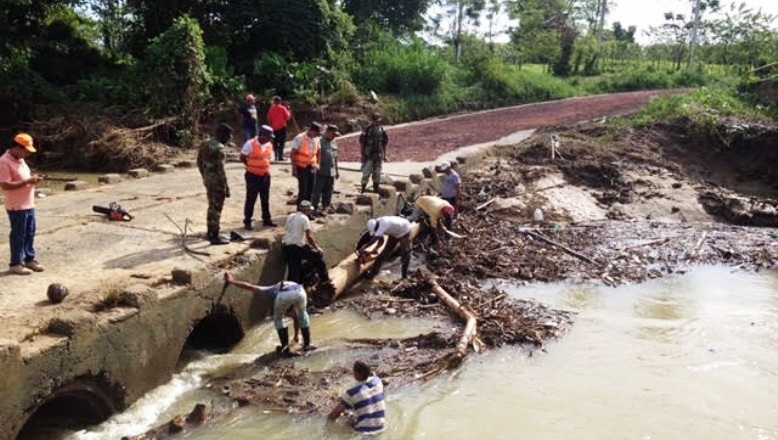 Santo Domingo.- The Emergency Operations Center (COE)  on Friday said two provinces remain under flash flood warnings due to a large cloud mass in southern Haiti, with downpours expected to continue across the country over the next 24 to 48 hours.
Valverde in the northwest and Barahona in the southwest continue under heightened alert,
The COE issued a ban on swimming and on washing vehicles in rivers and streams in the provinces under alert, as saturated soils pose a threat of mudslides.
"On the Caribbean coast to the southwest, especially in Pedernales, small boats must navigate with caution near the coastal perimeter without venturing into the sea, due to wind and abnormal waves." The COE said.