Dominican, Puerto Rican officials agree to tackle disaster risks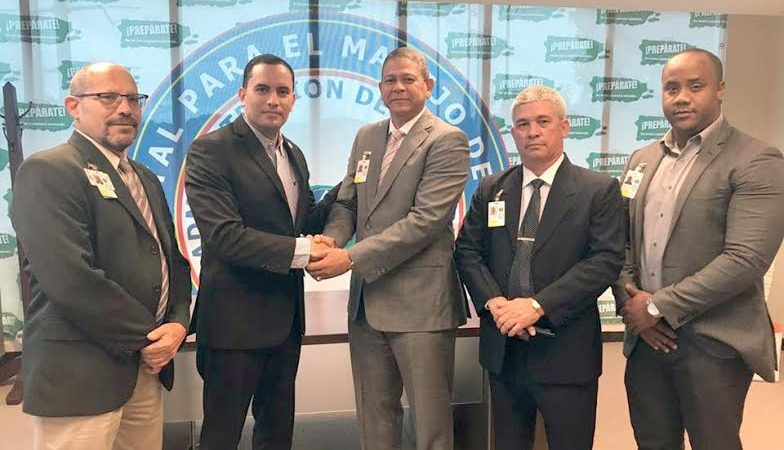 Santo Domingo.- Dominican National Emergency Commission president Rafael Carrasco recently traveled to Puerto Rico to meet and share experiences with that country's Disaster Risk Management sector.
Carrasco, who also heads the Civil Defense, met with that island's Emergency and Disaster Management Agency (AEMEAD) director Abner Gómez, to discuss the Comprehensive Disaster Risk Management of both countries. He also toured the facilities of the agency that coordinates resources in emergencies, to gather ideas as a reference for his country.
In a statement, Carrasco announced that Gomez will visit the Dominican Republic with technicians to bolster Civil Defense's crisis management capacity.
The official also met with Puerto Rico 9-1-1 Emergency System director Hector Calderon, and agreed to collaborate to improve the rapid response systems in both countries.
Carrasco was accompanied by Dominican Civil Defense Operations manager, Delfín Rodríguez and National Emergency Commission coordinator Xabiel Rodríguez.