Dominican Republic lawmakers own betting parlors, clash with key bill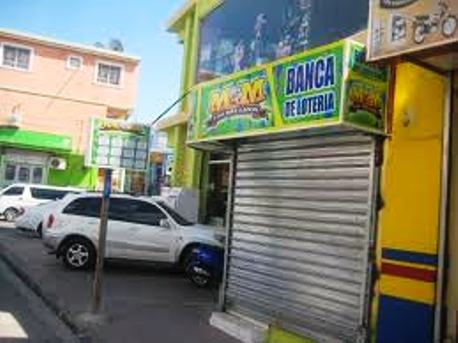 Santo Domingo.-  The bill for the Money Laundering and Terrorism Financing Law, from which the lottery, gambling and betting parlors were exempt in the Senate, reveals a clash of interests in Congress, where at least two senators and nine deputies have direct links to those businesses.
Three deputies and one Senator of Dominican Republic's ruling party (PLD) own betting parlors, as well as three deputies of the opposition PRM, two of the pro-government PRD, and one of the minority PRSC.
San José de Ocoa senator Pedro Alegría, of the pro-government BIS, owns the Dominican International Electronic Lottery S.A. (LEIDSA). Santiago Rodriguez senator (PLD), Antonio de Jesus Cruz Torres, owns the Antonio Cruz betting parlors, and already has three terms as a lawmaker.
Deputies
Santiago province deputy Francisco Santos (PRM) also owns a chain of betting parlors, but favors including them betting and lottery banks in the proposed law. He said order the must be brought to the sector, since in his view, of the estimated 200,000 betting parlors  only 30,000 are legal.
Deputies Luis Alberto Tejeda, Orlando Antonio Martínez, Manuel Miguel Florián, Rafael Abreu, Melvin Alexis Lara, Domingo Baret and Luis Manuel Henríquez own chains of betting parlors.
Can be included
Institutionalism and Justice Foundation (Finjus) vice president Servio Tulio Castaños on Monday said even if the bill passed doesn't include the betting parlors, what article 32 and 33 stipulate is what's important: "by regulation, the National Anti-Money Laundering Committee may include as mandatory items those who carry out other activities not included in this law."
He said the law empowers the National Anti-Money Laundering Committee to include them through resolution and / or regulations.