Evangelist: Dominicans doubt Odebrecht bribed will be punished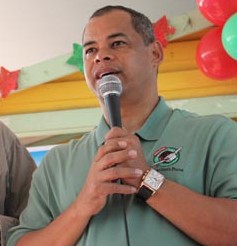 Santo Domingo.- Dominican Evangelical Unity Council (CODUE) president Fidel Lorenzo said Wednesday that the country isn't convinced that those bribed by Odebrecht will be punished.
He said former presidents Hipólito Mejia and Leonel Fernandez, as well as president Danilo Medina should be subpoena to testify in connection to the case, since they signed the contracts with the Brazilian company.
He said Odebrecht's bribes also implicate senior members of the PRM, PRSC and the ruling PLD parties.
Greens
Lorenzo called the Green March movement a progressive and dynamic group, and suggests that Medina pay more attention to it, since the protests aren't aimed at him but at the corrupt system instead.