French bank poised to halt Punta Catalina funds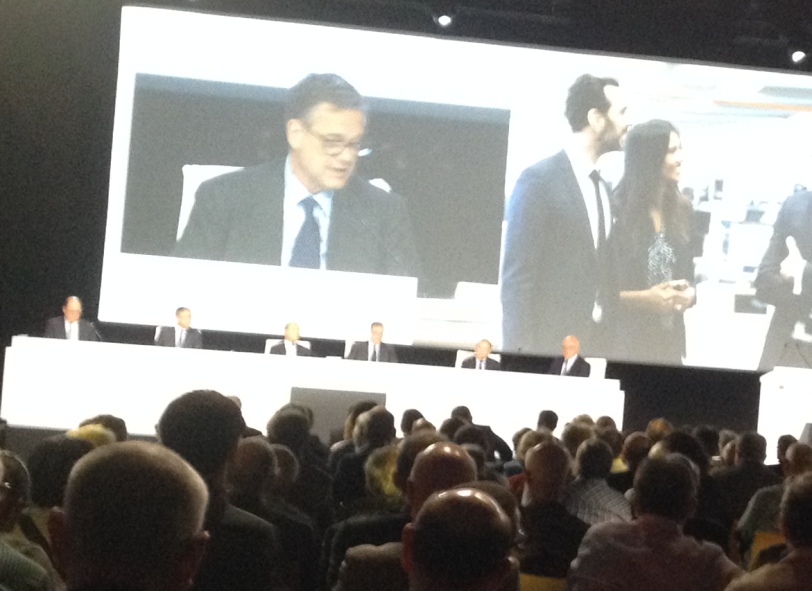 Bank shareholders assembly
Paris.-  On Tuesday afternoon the Société Genérale went one step further towards suspending its funding for the coal-fired power plant at Punta Catalina (south) in Dominican  Republic, that a pool of European banks maintains thus far.
Anticorruption activist Enrique de Leon provided the information, and said that in a meeting, the entity's board of directors assured shareholders that it verified that in a New York federal court on December 21the Brazilian company Odebrecht admitted paying bribes for lucrative contracts in the Dominican Republic, including Punta Catalina.
"We believe that pulling the financing from Punta Catalina will have saved the pension funds of my country from a sure bankruptcy," said the member of the National Committee to Combat Climate Change (CNCLC).
"We expect that the bank will again be firm with the principles and the demand of thousands of people who have marched in four cities of the Dominican Republic, calling for an end to impunity and corruption on Odebrecht that has had in Punta Catalina one of its major scenarios," de León said in his address to the assembly."
Financing suspended
In a statement, de Leon said Société Genéral executives, who told him that the bank investigated Punta Catalina and that in the meantime there would be no disbursements until the results are in.
He said the organizations that demand the suspension of the financing of Punta Catalina, met last week with Deutsche Bank, in Franfurt, and with the ING bank in Amsterdam.
A meeting is scheduled with the CEO and CFO Of the insurer SACE, next Thursday 25, in Rome, Italy. This company Is the one that covers the risks of the financing to Punta Catalina of the European banks," added de León.