Greens announce East region anticorruption rally June 11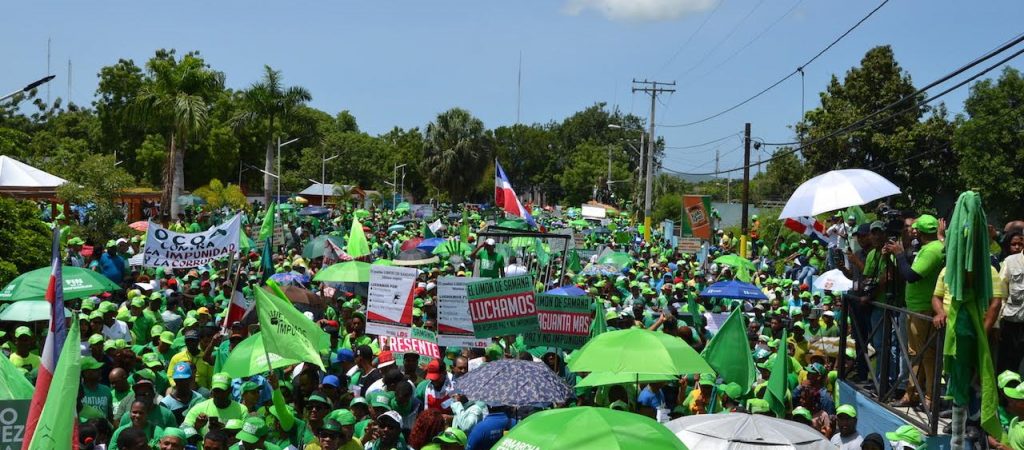 Marcha Verde rally last Sunday in Azua. Photo elnuevodiairo.com.do
Santo Domingo.-  The Green March, Dominican Republic's most active grassroots movement on Wed. announced a regional rally in San Pedro de Macorís (east) on June 11, to demand an end to the country's rampant corruption and impunity.
In a statement, the movement said it will continue its demand to indict the government officials bribed by the Brazilian company Odebrecht.
It said the march kicks off at 10am from the Porvenir sugar mill, with stops at several iconic streets, and concludes with a rally in the park at San Pedro Apóstol Cathedral.
The group said the marchers will demand, in addition to the end of impunity, to dismantle "the mafia which sells government lands of the State Sugar Council (CEA), and to recover the "money stolen by the corrupt," to build sewage systems and aqueducts in the entire area.